Composite Bonding in London
Composite Bonding (also known as dental bonding and cosmetic bonding)is the most popular cosmetic dental treatment that is used to repair your gapped and chipped teeth. It can hide the teeth staining as well by giving you a beautiful straight appearance with a pearly white smile. If you are looking for composite bonding and you are residing in London and its surrounding areas, Smile Works Dental is your right place. We have a high success rate in providing dental bonding treatment in London to correct your chipped, cracked teeth or change teeth shape or color. The treatment procedure involves composite resin moulding on your teeth. Unlike porcelain veneers, this dental procedure gets done in a single appointment. Our Highly experienced cosmetic dentists will ensure that the composite bonding perfectly goes with your teeth colour. So, no one will be able to distinguish it from the natural teeth. Composite bonding treatment is not only reliable but also a budget-friendly solution if compared to other alternatives.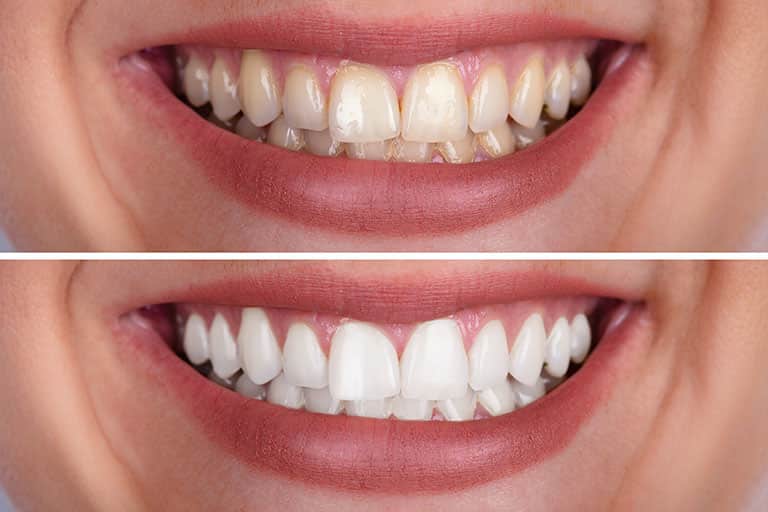 The above images categorise generic examples of the outcomes possible. Results can differ. The consultation will determine what is the best solution for you.

If you feel your teeth would benefit from composite bonding contact our team at Smile Works Dental now for a consultation.
You can Schedule an Appointment With us TODAY to Get Your Dental Bonding Done
020 71834091
Book Online Now
What is Composite Bonding?
Composite bonding is a cosmetic technique that involves applying dental composite to the tooth to make it look better. It can be a fast and effective option for that perfect dentition you have been looking for. The process involves moulding the composite on the teeth to give the appearance of a better dentition. What is more? It is fast and can be completed in just one dental visit.
The above images categorise generic examples of the outcomes possible. Results can differ. The consultation will determine what is the best solution for you.
Composite resin bonding can be used for treating some oral problems:
Cracked orchipped teeth
Where teeth have become yellow or discoloured
Where teeth are broken or damaged
For those with receding gums
For those with gapped teeth
Where teeth are crowded or crooked
Is dental bonding is the right option for you?
Our Cosmetic dentist will help you identify the treatment that is right for you. During a cosmetic consultation session with our tooth bonding dentist, Dr Siavash Mirfendereski, he will advise you as to whether composite bonding can offer the results you are looking for or if there might be different options. If you want to know what our patients say about our cosmetic bonding treatment Click Here.
Benefits of Composite Bonding
This is one of the least invasive procedures you can have. Producing a new confident smile, it will:
Ensure function and aesthetics
Be applied with minimal or no drilling so usually no injection will be needed
It can be done in one appointment
In some cases, composite veneers can be reversible
Extensive treatment options are available.
Any problems can be easily corrected
Reduced laboratory charges mean less cost
Composite Bonding Procedure - Step by Step
Treatment is not complicated. First your cosmetic dentist will match the correct resin colour to match the colour of your natural tooth.
Next the dentist will roughen the surface of the tooth to be treated and bonding liquid will then be put onto the tooth which will work by forming an adhesive surface.
Next tooth-coloured putty-like resin will be moulded into shape and hardened with UV rays.
The bonding will then be precisely shaped and any trimming done. Lastly will come a polish to match your tooth surface.
Preparing the Tooth Surface for Composite Bonding
To prepare your tooth for composite bonding, an etching material will be used along with composite bonding and placed on the surface of tooth. This helps the composite bonding to bind to your tooth. During the procedure, no natural tooth structure will be removed. After the materials are applied, the composite bonding resin is added and then molded to the tooth for the desired look. If any tooth material needs removing, you will be advised prior to commencing.
Once the composite is hardened with a specialised blue light, polishing will be carried out to achieve the ideal shape and contour. Local anaesthesia or numbing solutions can be used in rare cases as composite bonding is not usually associated with any discomfort or pain. The process may require anywhere from 1 to 3 hours, based on the number of teeth that are being treated.
Composite Bonding Aftercare and Risk Factors
One of the great advantages of composite bonding is it is inexpensive and a relatively uncomplicated dental option. It is worth noting, however, that the composite material may chip or wear slightly more than the material that is made in a laboratory such as a crown or a porcelain veneer. We estimate that the composite bonding material will stay looking good for around three to ten years although that will depend on your oral habits. As time passes the material will appear slightly duller and may stain and show signs of a little wear. If this happens you will have the option of having them re-contoured replaced or re-polished.
Composite Bonding Before and After
The above images categorise generic examples of the outcomes possible. Results can differ. The consultation will determine what is the best solution for you.
How Long does Composite Bonding Last?
The amount of time your bonding lasts largely depends on you. Looking after the composite bonding and taking necessary precautions will make it last longer. Usually, the composite bonding lasts for about 5-8 years. However, it is also subject to wear and tear. In a case where the user breaks the composite restoration, our lines are available to schedule an appointment with us to get it fixed.
Cost of Composite Bonding in London at Smile Works Dental
The price of composite bonding in London, starts from £195 to £595 per tooth. You will be able to see our full price list on the website. Call us now on 020 71834091 and start your journey to a more confident smile.
Book an Appointment
If you want more information about our composite bonding treatment, contact with our Composite Bonding clinic in London to book a consultation, so that you can find out the best match dental bonding treatment for you. Or book an appointment by calling us at 02071834091.
You can Schedule an Appointment With us TODAY to Get Your Dental Bonding Done
020 71834091
Book Online Now
FAQs on Composite Bonding
No, This is not painful at all. All the work on the tooth is on the surface so usually no painkiller is needed either.
If you have cracked, broken, discolored, misshapen, crooked, uneven and/or stained tooth, then you would be a good candidate for the procedure.
To get the best possible results from bonding your teeth should be clean and free from tartar. A dental hygiene session is recommended before treatment. We will also try to remove any decay or damage to prepare your teeth for cosmetic bonding.
In uncomplicated cases, a mock-up of the outcome can be produced so that you can see what the result is likely to be. This ensures that you are satisfied before we proceed with the treatment.
In some cases, a trial smile is done by taking teeth impressions and fabricating a study model of how the teeth will appear after the treatment. This can be put directly onto your teeth to preview the result.
Having dental bonding comes with very little risk. Although the composite resin that we use is strong it will never be as strong as your natural teeth, and you need to bear this in mind. It is, however, a great option but we cannot claim but it is a more reliable option than having a crown or a veneer.
Yes, since dental bonding is usually applied without removing any enamel from the teeth, the process is usually reversible. You may choose this option to restore your teeth or change their overall appearance.
Like the crowns used for fillings, the composite color is similar to your tooth colour and therefore it will appear natural.
You will not be able to whiten bonding material as you would your natural teeth but you will be able to replace the bonding material to match the rest of your teeth if you do undergo tooth whitening.
Dental bonding will not be a permanent solution although it will be something that can last for a long time. If you care for your bonding well it can last up to 10 years before you need to have it replaced.
For the first 48 hours, at least, try to avoid anything which might stain the teeth like coffee, cigarettes and red wine. You will also need to be careful when you are biting or chewing hard foods on the affected teeth.
To avoid fracture, you should not bite directly with the front bonded teeth on apples, carrots, hard candies, nuts, bagels, hard rolls, fried chicken or any food that is hard or tough.
After dental bonding, wait 24 hours before eating anything other than soft foods, to allow the bonding to attain full strength. After that you can eat and chew foods normally.
Like natural teeth, where you have composite bonding, you will need to brush and you will need to floss every day. You should also have them cleaned professionally every six months. Staining from coffee red wine or tobacco may occur if you have any of these habits and bonding material will not whiten like natural teeth do. How good your teeth look depends on how much can you take off them.
Composite bonding is quick and pain-free. The dentist will clean your tooth or teeth first. Then etching gel will be applied to roughen the surface for better bonding. After this, the resin material will be applied to shape and sculpt the tooth. Next the bonding will be hardened with a light and polished to get a proper shine and lustre.
No, you won't find composite bonding offered on the NHS in the UK. You will have to have treatment privately as it is classified as a cosmetic procedure or under very exceptional circumstances.
At present, Smile Works Dental Clinic offers Composite teeth bonding in UK from £195 - £595 for each tooth.